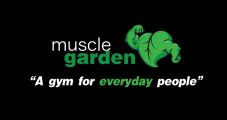 Muscle Garden is a gym for everyday people. People who feel intimidated or out of place when they walk into mainstream gyms. Our gym is for the everyday people who have never set foot in a gym before, People who haven't been to a gym for a long time, People maybe think the gym is not for them, People who have had a bad experience in a gym before and stopped going for that reason.
If you're like any of the above then Muscle Garden is for you. A fitness centre where everyday people of all shapes and sizes feel welcomed, comfortable and supported to train so they can achieve their health and fitness goals and live their best life.
At Muscle Garden, we believe that anything is possible if you want it bad enough.
Come and join our Muscle Garden Family today where you won't be treated like just another number but a human being.
Muscle Garden, don't just join a gym. Join a Family.
Trading Hours
Gym is open to members 24/7. Hours below are staffed trading hours.
Mon 9:00am - 6:00pm
Tue 9:00am - 6:00pm
Wed 9:00am - 6:00pm
Thu 9:00am - 6:00pm
Fri 9:00am - 6:00pm
Sat 9:00am - 12:00pm
Sun Unstaffed